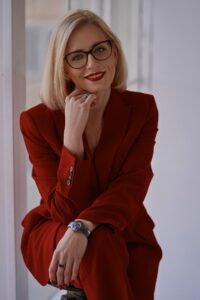 My name is Jekaterina. I am a designer and Chandelle Handicraft brand founder.
Then it was just a hobby for which I have time after work and on the weekends. Today, my hobby became my main job and I am very happy about it!
My works are unique pieces which are made with love, warmth and tenderness.
All my work is individual and accurate execution is not always possible – some details may vary, but the overall picture remains the same.
Thank you for visiting Chandelle Handicraft!
I welcome you to contact me for any special event.
Contact with me by email info@chandelle.ee, or write me on FB.
An English version of my webpage is in the making, I'm sorry for any inconveniences.